Everything You Need to Know About Labrador Retrievers
Labrador Retrievers are one of the most popular breeds in America because of their loving, protective nature. Labs are trainable to be excellent hunting dogs or be amazing normal family pets. These affectionate furry friends are extremely loyal to their humans and love to explore the world around them! If you're considering adopting a lab or already have one at home, this guide will cover all the traits and characteristics of Labrador Retrievers that are important to keep in mind.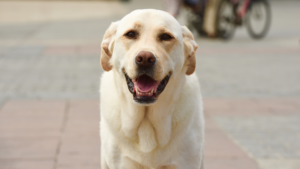 Physical Traits
Labs are typically blonde, brown, or black with short hair that will inevitably shed all over your home; we suggest investing in a pack of lint rollers! Because of their short-hair double-layer coat, labs do not require regular grooming, except for occasional nail trimming. According to the American Kennel Clubs statistics, these dogs will grow between 21.5 to 24.5 inches tall, considered a medium-large breed. Weight can fluctuate between 55-70 pounds for females and 65-80 for males. A Lab's life expectancy is estimated between 11 to 13 years, so they're in for the long haul!
Personality Traits
Labradors are popular because of their stellar personalities! Labs are extremely trainable dogs that are always eager to please their owner. These pooches are known for their excellent sense of smell and tracking, making them the best choice for a hunting companion. If you're looking for a nice walking or running buddy, labs never run out of energy! This breed loves to be outside to investigate new environments while keeping their humans safe.
Social/Family Characteristics
Another attractive aspect of a Lab's personality is its social nature! These pups love to meet new friends and will become best friends with anyone who plays fetch. Labradors are highly adaptable pets; they love to move around to new surroundings and easily adjust as needed. On the AKC family life traits scales, Labs received 5/5 on all three categories for 1) affectionate with family, 2) good with young children, and 3) good with other dogs. These furry friends love everyone around them and aspire to make everyone happy!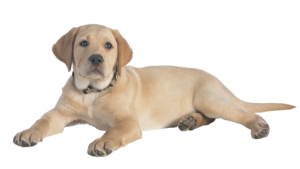 Check out these related articles for more Lab info!
Fun Facts About Labrador Retrievers