Tips for Traveling Over the Holidays with Your Dog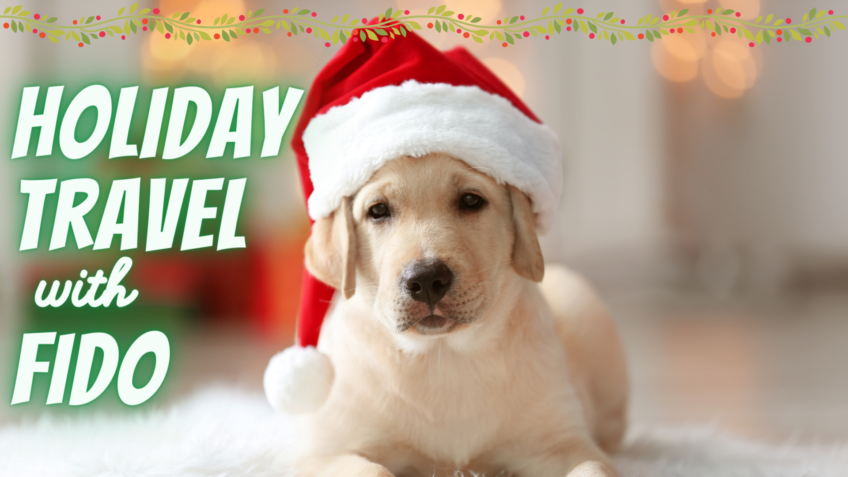 The holidays can be stressful for all, but don't leave Fido out of the fun! Bringing your pet along with you on a trip can relieve some of that anxiety and produce a new memory for you and your fur baby. If you plan on traveling with your dog during the holiday season, use this article as a tip guide to ensure smooth sailing!
Remember: No matter where the destination is, dogs love every second of the journey with you!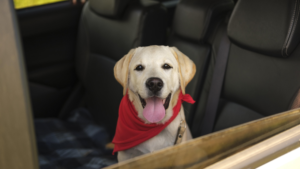 Try carriers/crates before traveling
The American Kennel Club recommends trying and getting comfortable with crates a week or two before the trip. This way, Fido is already aware of the space and more familiar with their surroundings; no one wants an upset pup! Trying beforehand also verifies the carrier/crate is the correct size and fit for your pet.
Pack snacks, food, toys, and water
Keep some baggies of treats or dog food to maintain a happy doggo throughout a long car ride. It would be best if you also had a few water bottles designated for your pet on hand. Another item to bring with you is their favorite toy or bone, so they have some entertainment! No one likes a boring car ride!
Schedule all food, water, and potty breaks
Dogs need more bathroom breaks than humans do. When deciding what time to leave, factor in bathroom breaks for your pet. Furry friends need at least one bathroom break every 1-2 hours in the car or as frequently as they drink water. Expect a lot of stops if you're driving with your dog, as they have needs we can't always accommodate while driving.
Check all housing accommodations are pet-friendly
Always double-check your travel housing accommodations to ensure Fido can join! Nothing is worse than finally pulling up to your hotel and finding out they do not allow pets. Most hotels have pet policies online, or you can call the front desk.
Check out these related articles for more dog tips!
Fun Games To Play with Your Lab