The Top Retriever Rescues for Adoption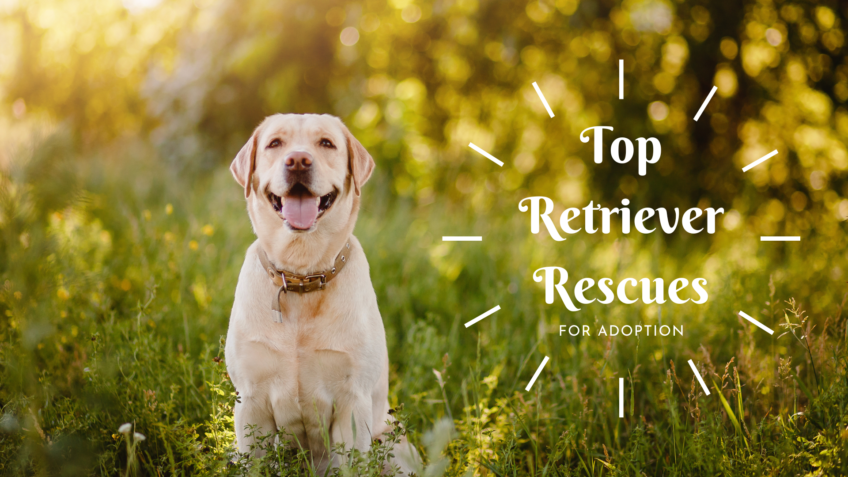 Ranked as the American Kennel Clubs' #1 most popular dog breed, Labrador Retrievers are a hot commodity! Labrador breeders are easy to find; however, they can be pretty expensive if you're looking for a house dog over a hunting dog. We recommend pet parents do rescue research before choosing to adopt a puppy. Rescued Labs can still be just as effective hunting dogs as breeder puppies; they'll follow the same training procedures without the puppy potty training days. Use this article as a retriever rescue guide before you choose your next furry friend!

According to their website, the LRR is an all-volunteer group whose purpose is to "rescue, rehabilitate, and rehome abused, abandoned, neglected and unwanted Labrador Retrievers in the mid-Atlantic region." This mission was launched in 1993 to match dogs with happy, healthy homes while educating the public on animal welfare and providing financial assistance to local shelters. LRR's website includes the "Reading Room" tab to fully inform users before and after rescuing a Lab from their organization.
Rescuing since 1986, the GGLRR is all-volunteer based, providing foster homes, veterinary care, and rehabilitation to abandoned Labs from shelters all over Northern California. In its mission statement, GGLRR describes its four biggest efforts: encourage and promote responsible pet ownership, humane treatment of unwanted Labs, spay/neuter and train rescued dogs, and provide educational services to the public. On average, the GGLRR rescues about 250 labrador retrievers a year, while that number rises and falls with unemployment rates.
Earning the Seal of Excellence from America's Best Charities, Labs4Rescue is the best rescue spot for the East coast! L4R has rehabilitated and rehomed over 15,000 Labs since it opened in 2002! They provide foster care, surrender services, and adoption. They list their mission statement as a goal to "promote and advance responsible pet ownership."
Since 1999, MLRR has been open in Metropolitan Chicago for rescuing and rehoming services. They service various areas outside of Chicago while providing foster homes for rescued Labs while they are evaluated for temperament and training before being matched for a forever home.
Check out these related articles for more adoption tips!
Everything You Need to Know About Labrador Retrievers