Hunting Dog Traits Found in Labs
Mar 18, 2019
Hunting Dogs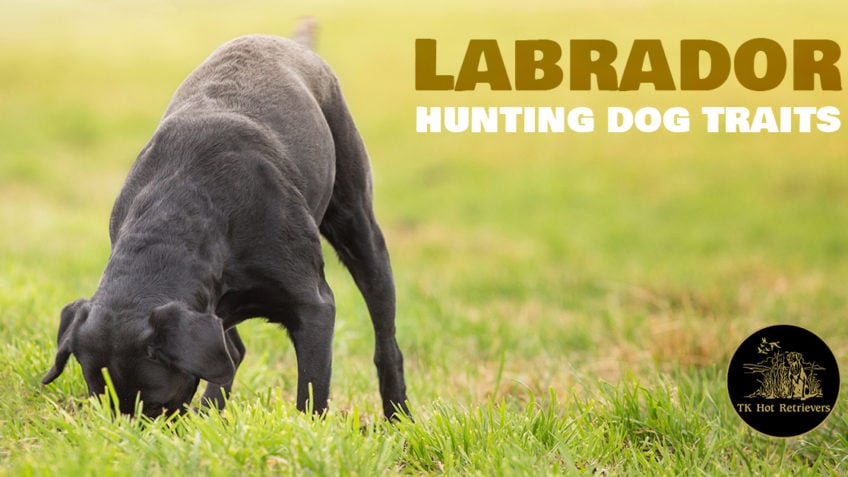 A great hunting dog's qualities can vary based on the prey you are hunting. For example, labs are best known for bird hunting because of their "soft jaw" they're famous for. But at the end of the day, all well-trained hunting dogs need some of the same basic skills that come quite quickly to many labs.
Temperament
Labs are known for their patience and being well mannered, but who knew that was a good hunting trait? A lot of times great hinting dogs double as excellent family dogs because of this. Being patient and level headed is one of the main characteristics a pet parent with children around is looking for. A calm and submissive canine companion is great for hunting as well though because they are great at staying patient and waiting for their owner's command.
Fearlessness
Whether you're in the woods at night or walking through tall dense brush, you can't afford to have a jumpy dog by your side. When in nature especially, you'll hear all sorts of noises from all different types of animals and you'll want a dog who isn't easily frightened. Be afraid is not the same as being alert though. Your four-legged friend can be silently alert without being distracted or afraid. Most labs are known for this and can come out in their protective nature as well.
Endurance
When catching their prey, labs can be quick and best of all stay that way. It's helpful to have a speedy dog, but not so much if they run out of energy too quickly. With labs, you'll have a dog that can pick up the pace and hold it for a longer duration. Instead of a pup who burns out as quickly as they started.
Sensitivity to Smell and Sound
You'll want a tracker which is why a Lab's sense of smell will come in hand. Whether you need a dog to flush out your targets or just mark and point them out, a high sense of smell is needed. With sound, you'll want a happy medium that many labs can accomplish. You don't want your dog to be too jumpy around firearms, but you also need a canine who can listen well for prey. This level of sensitivity can usually be achieved through proper training as well.
Intelligence
If you can't train your dog easily and properly, it can be frustrating and hopeless when it comes to hunting. Labs are quick learners and can usually be trained willingly and efficiently. A well-trained lab is excellent at being a keen hunting dog but also still being aware that you as the owner are in charge.
A great hunting dog needs all of these qualities to do an adequate job. Which is precisely why labs are best known for being sharp canines to have by your side.