Keep an Eye on Your Lab with These Cameras
Feb 18, 2019
Fun Dog Stuff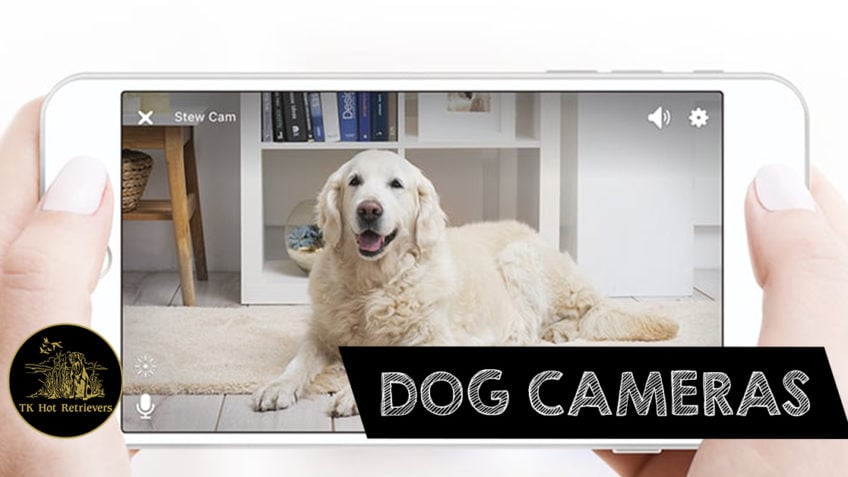 Pet cameras are becoming more and more popular. They're great in keeping an eye on your furry friend when you're near or far. Pet cameras also are great for stimulating or caring for your pup when you're not able to. To help we've given you a list of a few of our favorite cameras you should consider checking out!
With the Pawbo Life Wi-Fi Pet Camera, you can experience all you were hoping and more! You can stream videos and audio, dispense treats, play laser tag, and even control other Pawbo pet accessories. The camera allows you to watch your Lab in real time in HD video as well as zoom in as much as 4x magnification. It has a 2-way talk feature that allows you to communicate with your pup if they are feeling lonely or anxious. Among its other features, you can dispense treats, play laser tag, and even have up to 8 users connected at a time so your whole house can be in on the fun!
Petzi is a little more straightforward with a corresponding app you can control it at the touch of a finger. You get real-time video streaming as well as save pictures and videos to share with loved ones. You mount the Petzi cam on a wall and whenever you want you can release a savory treat to your canine companion.
Mood EZCam is an inexpensive option that allows you just to get the basics. It's a simple security camera made to monitor your pet 24/7. It comes with motion detection alerts so you can be notified when your pup is up and active instead of having to check in on them constantly. Another great feature is its night mode vision that allows you to see up to 26 feet in the dark. The camera comes with free 36-hour storage, but you're more than welcome to purchase more if you wish.
Petcube Play comes with a sleek design that is easy to use no matter what level of tech-savvy you are. The easy set up only requires you to plug in the device and connect it to your wifi. With a wide view camera, you can see more of the room during the day and at night. With the corresponding app, you can play a simple game of laser pointer tag by just swiping your finger across the screen.
PetChatz HD allows you to have video chats with your dog! It comes with 2-way video technology so your pup can see your face when they're feeling particularly anxious. You just have to mount the camera on your wall with no wires that could potentially endanger your pet. You can even record your 2-way video chats to save or share with friends and family.
Whether you're looking for a simple or fully-equipped pet camera, they can get a bit pricey. But for owners who can't be home very often or have a Lab with separation-anxiety, a pet camera could be just what you need.