Homemade Jerky Dog Treats
May 29, 2019
Fun Dog Stuff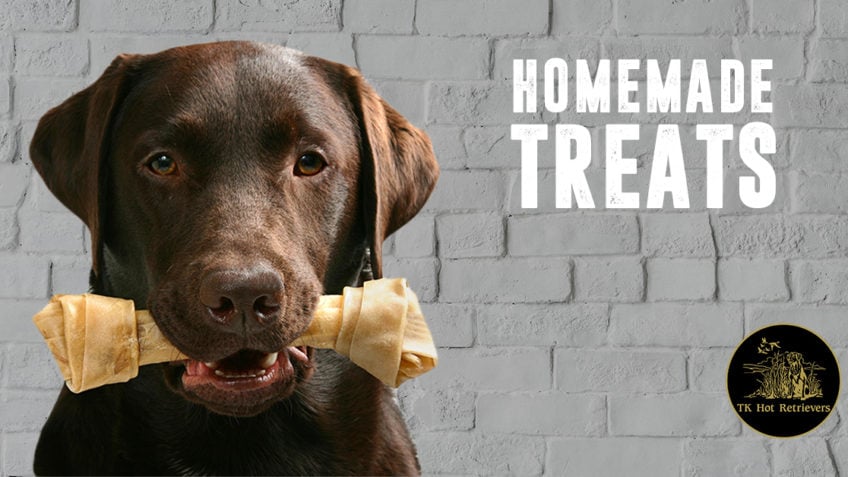 Making your own dog treats is a fun and personal way to spoil your dog. It is also usually healthier, and you know exactly what's going into them. Homemade jerky treats are an easy and savory snack your dog will make disappear in no time!
Here's What You'll Need
Before you pull out your apron, you'll want to make sure you have all the necessary items. All you need are two things, your dog's preferred protein, and a dehydrator. If you don't own or plan on owning a dehydrator, you can also use your oven when put at a low setting. Now you're ready to get cooking!
Step By Step Instructions
1. Prep your protein by cutting them up into long thin strips that should be no thicker than 1/4 of an inch
2. Once you have cut up all your pieces, place them on a tray with enough room for proper airflow to go between them (about 1 inch)
3. Set your dehydrator to 160 degrees, and if you're using an oven set it to its lowest temperature
4. With a dehydrator, you should check on your jerky pieces after 4 hours, if you're using an oven check a bit earlier at about 3 hours
5. To know when your jerky is finished cooking it should be about half its original size
6. Depending on the protein you chose, steak usually takes about 4 hours, and chicken can take up to 6 hours, but it can still vary depending on how thick you sliced the protein
7. Perfectly cooked jerky will not feel rubbery or puffy
8.Once you've allowed the jerky to cool you are free to feed it to your pup
The shelf life of this jerky is about one week left out, and weeks if kept in the fridge (with a vacuum sealer you can even keep them fresh for up to 2 months)
With very little prep work needed, you can have healthy and cheap jerky treats in 4-6 hours. Instead of store-bought snacks with preservatives, you'll have fresh treats Fido will devour in no time.