Caring For Your Labs Joints with Supplements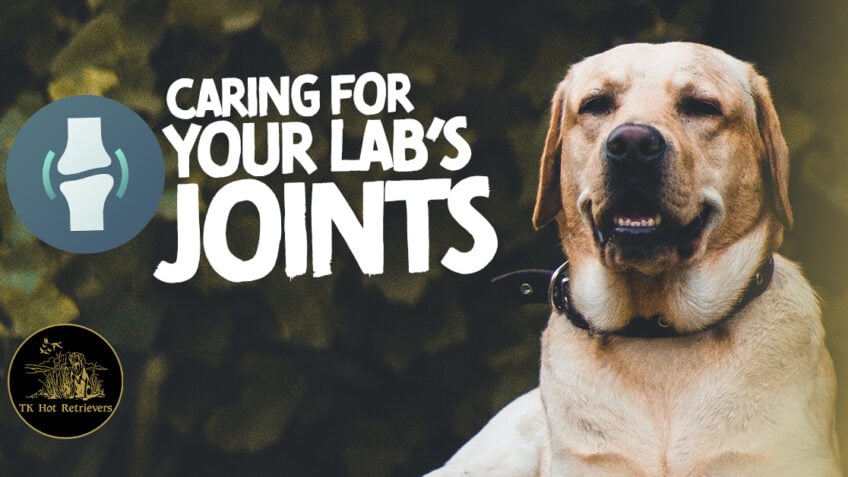 It's important to start caring for your Lab's joints early on before they start showing any signs of joint pain. A good average age to begin a supplement regimen is typically around 5 years of age. To help you navigate this process, here are some tips for picking out the best supplements to care for Fido's joints.
Choose Supplements With Multiple Active Ingredients
Veteran pet parents typically think of glucosamine when they consider the use of joint supplements for their Lab. And even though glucosamine is the most popular active ingredient in most supplements, there are other powerful nutraceuticals. Others include MSM, chondroitin, and turmeric that also help tremendously. When looking at supplements, try to find a brand that offers more than just one or two of these active ingredients; otherwise, your Lab will be missing out on some potential benefits. Furthermore, every pup is unique and is going to react differently to various treatments, so your best bet is to choose a supplement that offers a broad spectrum of active ingredients.
Check the Number of Active Ingredients
If you can't find the exact milligram of each active ingredient in a specific supplement, then this is typically a sign that it contains too low of a dose to even cause a therapeutic effect on your Lab's joints. A good base amount is 20 mg of glucosamine for each pound your pooch weighs. If you're trying to stay budget-friendly (under $20), that's where you'll run into the supplements that contain levels that are too low to create a difference, so they end up being a waste of your money.
Consider a Hypoallergenic Option
If you have a canine that has reacted poorly to ingredients in the past, consider pursuing a hypoallergenic joint supplement. There won't be a guarantee that your furry friend will have no reaction. But it's much likelier due to the focus on ingredients that typically don't affect sensitive dogs.
Many of us don't think to start caring for a problem until it becomes one. Which is typically how many pet parents handle their Lab's joints. Instead of waiting for signs of joint pain, start offering your canine supplements earlier in life with the help of these supplement guidelines.