Caring for Your Labrador's Coat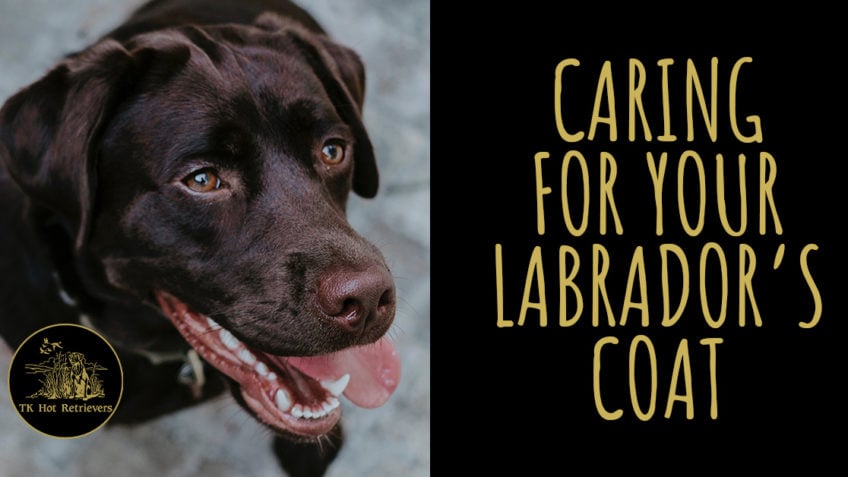 As pet parents, we want our Labradors to look, smell, and feel their very best. But it's not without a lack of effort that keeps out Labs coats shiny and healthy. Depending on the breed, grooming practices can vary – so let's get into the specifics you need to know for your Lab!
Brushing Can Be More Important Than You Think
Initially, you might think bathing is the essential aspect of a dog's grooming routine – but brushing actually takes the cake. When you brush your furry friend, you're removing dead skin cells from their body and helping stimulate and redistribute the natural oils that give their coat its gorgeous shine.
You should be brushing your Lab once every couple of days or so (at the least once a week) – and soon, you'll start to know their body like the back of your hand. This can be vital in the case that a mysterious bump pops up out of nowhere – this way, you can get ahead of any potential issues as soon as possible.
What About Bathing?
Depending on if any funny smells arise, your Lab can typically get away with only bathing once every month or two. Always be sure, though, that you're using dog shampoo. Human hair care products can be toxic to our furry friends and throw off their pH balance. So it's best to always stick to dog-friendly solutions.
Can Your Lab's Diet Affect Their Coat?
To ensure your Lab has a healthy coat, they need to be receiving a healthy amount of protein and fat. In fact, 75% of their hair is made of protein, so if Fido lacks in that department, their coat will suffer. If you notice your canine companion's coat is becoming brittle, dry, or even patchy – a tweak in their diet (such as adding fresh, high-quality protein) can help with the problem immensely.
When it comes to fat, omega-3 and omega-6 fatty acids (both found in superfoods like olive oil) can help reduce general inflammation, which can, in effect, cut down dander as well as stimulate hair growth. A healthy balance of these two fatty acids can help maintain Fido's beautiful luscious locks.
Sometimes we try everything, yet nothing seems to be working – if you've tried all of these tips, yet your canine's coat is still suffering, there might be an underlining issue at hand. In that case, it's best to contact Fido's vet.