Genetic Health Testing With The Orthopedic Foundation for Animals (OFA)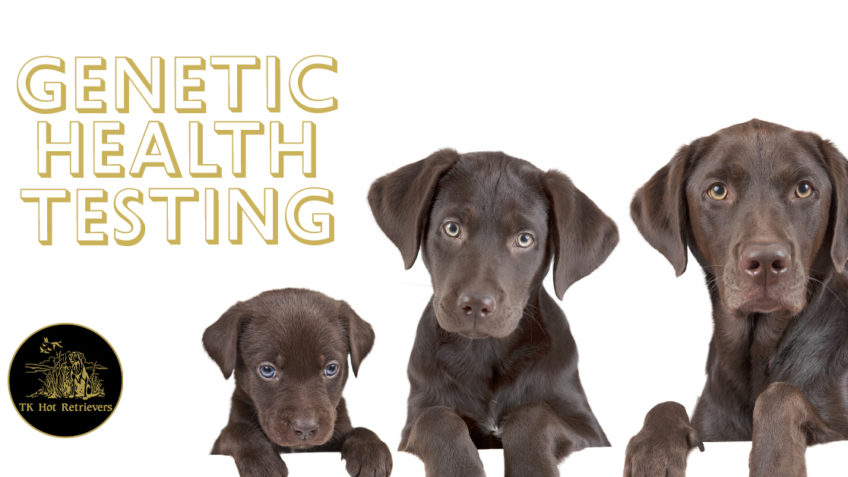 The Orthopedic Foundation for Animals (OFA) is an excellent organization. Their mission is to promote the continued health and welfare of animals by reducing the occurrence of their genetic diseases. In fact, we at TK Hot Retrievers get all of our pups tested and genetically cleared through OFA. Let's dive more into what this is all about!
What is the Purpose of OFA?
There are several purposes behind the establishment of OFA:
Collect and share information that concerns orthopedic and genetic diseases in our furry friends
Advise, encourage, and discover control programs that help to lower the rate of orthopedic and genetic disease in our animals
Encourage and finance research in orthopedic and genetic disease animals
Receive funding and grants that help achieve these objectives
The History Behind OFA
In 1966 John M. Olin founded the Orthopedic Foundation for Animals as a private nonprofit. Olin loved his pups as we all do. So, when hip dysplasia started to take a toll on his canines he took action. He organized a meeting with representatives of the veterinary community, the Golden Retriever Club of America, and the German Shepard Dog Club of America. During this meeting they discussed the possibilities of limiting the disease. This meeting ultimately led to the creation of OFA, with its original mission: To provide radiographic evaluation, data management, and genetic counseling for canine hip dysplasia.
Today, the OFA continues to focus on hip dysplasia, but also a broad range of other genetic diseases that affect the health of our furry friends.
Genetic Health Testing & The OFA Databases
OFA offers DNA test kits that test for specific genes that will identify if an animal is or is not a carrier of a disease. The OFA uses the information gathered from these kits and creates databases from it. One database tool that is used is CHIC (Canine Health Information Center), which collects health information on animals from multiple sources and creates a pool of data from it. This data then helps breeders make more informed decisions when it comes to breeding. It also promotes continued research on these genetic issues.
OFA is an extraordinary organization that works to improve the lives of our furry friends. Getting your Lab tested through them, if you haven't already, is an excellent opportunity not only to learn more about their health but to help impact and improve the health of pups in the future.