How Your Lab's Nose Works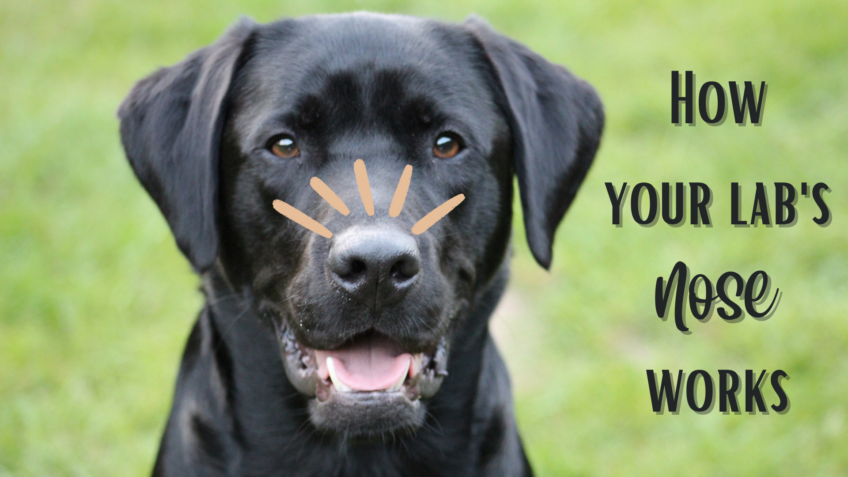 Did you know that dogs' smell-processing portion of the brain is seven times larger than humans? Our pets have a fantastic sense of smell that is usually underestimated! Labradors are one of the top hunting breeds due to their combination of acute tracking senses and powerful sniffers. Use this article to fully understand your pet's superpower and how to strengthen it over time!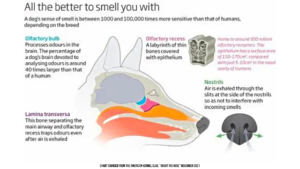 Odor Recognition & Detection
Humans utilize their sight primarily when learning about the world around them; our furry friends use their powerful noses! Dogs possess over 100 million scent receptors in their noses, making humans look lackluster with only 5-6 million. According to the AKC, Labs can detect complexity within the smells: "You might smell chocolate chip cookies, but your dog can smell the chocolate chips, flour, eggs, and other ingredients." The aspects of life we would learn from visual aids are easily translated into dog language from a simple sniff!
Strengthening Their Sniffer
Around the House
Hiding treats around the living room for your pet to find (or you'll find them next time you vacuum under the couch!) is a great and easy way to practice those sniffing exercises. If you don't want rogue treats hanging around your home, use this snuffle sniffing mat for pets to find kibble pieces! Pets must use their nose to sniff around and find the entangled food parcels.
Around the Neighborhood
When you take your Lab out for a walk, allow them to explore and sniff whatever their nose directs them! This is how your pet learns to understand the world around them and learn about other dogs in the area. Use the phrase, "Leave it," when you're ready to move onward and upward! Allowing your dog to have free sniffing breaks aids them in strengthening their sense of smell and broadening their smell horizons.
Before a Hunting Trip
The Nosey Nose has its line of Nosework Games available on Amazon! These little scent packets provide mental and physical stimulation of outside odors, which is especially helpful for giving hunting dogs a new challenge. Over 150 pet parents have reviewed this product with an average of 4.5 stars and lots of glowing reviews with furry friends all over enjoying the scent game!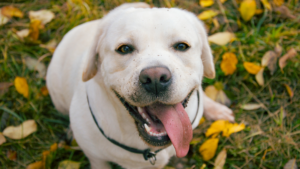 Check out these related articles for more Lab tips!
Everything You Need to Know About Labrador Retrievers
Teach Your Dog to Communicate With Buttons