The Benefits of Massaging Your Dog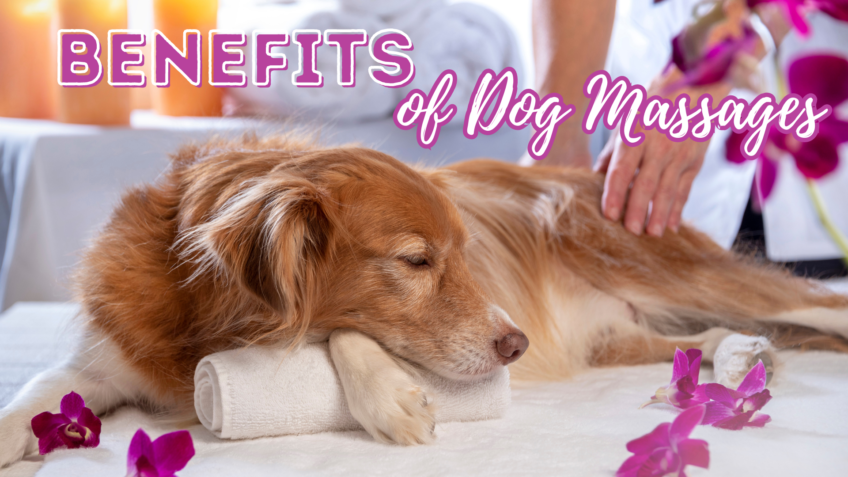 Did you know dogs love massages as much as humans do? Massaging your dog before and after physical activity decreases sore muscles and increases relaxation! Hunting dogs are more prone to injury from overexertion, so it's essential to massage their stiff muscles after a day in the field. Veterinarians recommend giving Fido a muscle massage to combat future injuries and bond with your furry friend. Find a comfy spot on the couch, then use long, sweeping strokes while avoiding direct bones and joints. Keep reading to learn more about the benefits of massaging your pup!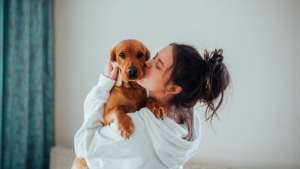 Joint Pain
Running, walking, and frequently using stairs all contribute to a dog's inevitable knee pain; however, pet parents combat these future injuries with leg massages! Gentle pressure on the sore muscles will increase blood flow to the area, and improved circulation aids in the healing process. You'll see joint improvement by maintaining a weekly or bi-weekly massage schedule with your pup! If your dog has arthritis or joint inflammation, it'll be very grateful for the spa service!
Anxiety
Relaxed dogs are happy dogs! Consider adding massages to your night routine if your dog suffers anxiety from storms or loud noises. Massages release chemicals into our brains, like endorphins, that alleviate pain and increase relaxation. Likewise, giving your anxious dog massages will avoid future conditions like hypertension caused by high blood pressure.
Pre/Post-Activity
Giving Fido a quick five-minute massage before or after a long walk is a great way to add massages to your routine! Stretch and relax those joints before to keep your furry friend moving or after to alleviate any future sore muscles. Good blood circulation within your pup ensures their furry bodies are supplied with healthy blood, oxygen, and nutrients! If your dog does have any prior injuries, canine massages can expedite the process, similar to physical therapy for your fur baby.
Check out these related articles for more hunting dog health tips!