Protecting Your Dog's Teeth from Tooth Decay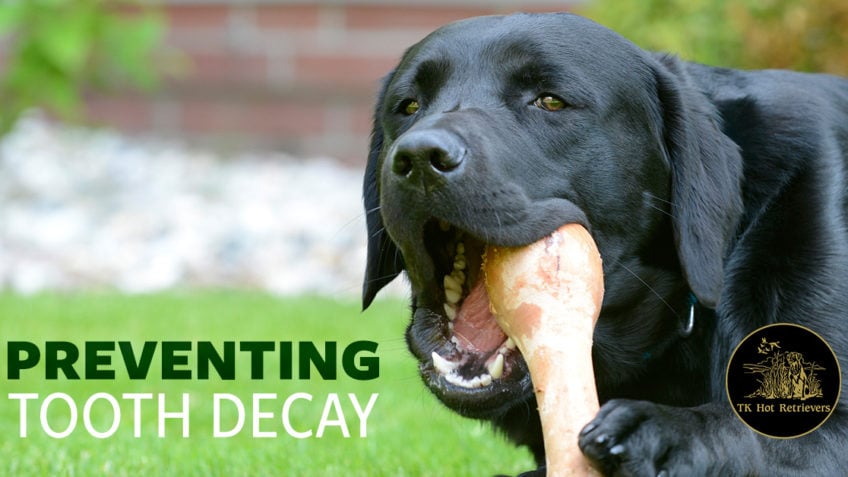 Keeping your dog's teeth clean may feel like a useless chore (after all, who is your dog trying to impress with their pearly whites?), but if you don't take the time to maintain their dental health, plaque and tartar can build up and cause infections. Here are some tips for making sure your dog's teeth stay in pristine condition!
Check in on your Dog's Teeth Often
At least once a week, you should check in on your dog's teeth and make sure everything looks normal. Any bleeding, swelling, lumps, sores, discharge, cracked teeth, or growths are bad signs. Looking into the throat, under the tongue, and on the insides of your dog's cheeks is also a good idea. If you find anything concerning, contact your vet to decide on an appropriate plan of action.
Brush Teeth Early and Consistently
Just as you would with a small child, you should start brushing your dog's teeth regularly (hopefully nightly!) when they are just a puppy. This is the best way to break up nasty deposits on your dog's teeth. If your dog isn't a fan of teeth-brushing time, try starting off with just your fingers in their mouth and gradually move up to a dog toothbrush with dog toothpaste. This way, it won't alarm them as much when you stick a foreign object in their mouth.
Give your Dog Plenty of Chew Toys
Consider getting some hard chew toys for your dog to gnaw on. Chewing is a natural instinct for dogs, but it also keeps their teeth extra healthy! Rubber parts especially can massage the gums and gently scrape plaque off of teeth. Don't forget to clean toys often, especially after sicknesses or outdoor play.
Supplement your Dog's Diet
Many dog foods come in tooth-friendly forms that can reduce the conversion of plaque into tartar. This is a great way to complement your dog's tooth-brushing or even replace it when brushing isn't possible! Lastly, dental treats will make your dog happy and keep their teeth clean.
Get Regular Check-ups
When it comes down to it, your vet is your best resource for dental care. Some vets specialize in pet dentistry, so do some research to find the best vet to care for your dog's pearly whites. Your vet can check for tartar build-up and signs of periodontal disease that you may not be able to see when examining your dog's mouth.
Caring for your dog's dental health now could save you lots of pain and money in the future! Get to know your pup's teeth and always check with your vet if you notice something abnormal. Your furry friend will be all smiles!