Hunting Dog Names for 2018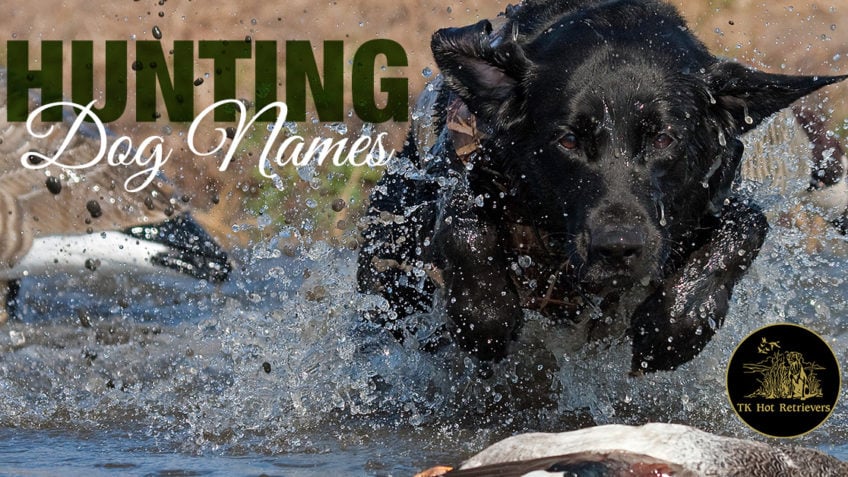 Naming a dog is a big commitment and can be stressful for many dog owners. You want the perfect name to fit your dog's unique personality and one that you'll enjoy calling them for many, many years. It can be even harder when your dog is a hunting dog. You want a name that fits at home and also when you're out hunting. Here are some great name ideas if you've got a new pup!
For Smart Dogs
If you want to make your dog's name as smart as they are, here are some options.
Chase: This a great name if your dog is known for chasing around squirrels or other animals.
Scout: Whether it is inspired from Boy Scouts or How to Kill a Mockingbird, this is a smart and clever name for a hunting dog.
Bolt: Does your dog love to bolt around the yard or woods? Bolt is a perfect name to describe their quick spirit.
Dash: Dash is another great name for a fast and smart dog.
Arrow: Inspired from the history of using a bow and arrow to hunt, this name is perfect for those whole love hunting.
Ranger: This can be related to Army Rangers or being out on the range, but either way, it is a great name for your hunting dog.
Fox: This is great for breeds that look somewhat fox-like! Foxes are also known for being quite clever.
Duke: Since it is a royal name, it is perfect for a smart dog that loves to go out hunting with you.
For Tough Dogs
Is your dog more of a tough guy? Here are some more names that are just as rough and tough as your furry friend.
Bear: If your dog is big and tough, this is a great option. It goes hand in hand with hunting, but is also a cute name to say at home.
Tank: This is another great one for big dogs, but even better if their personality fits.
Hawk/Hawkeye: Whether you love the superhero or the animal, this name is definitely tough.
Gunner: Inspired from hunting with guns, Gunner is a great name for a hunting dog.
Hercules/Herc– This is a great name that is an ode to the Roman God and Hero. It is also a great choice if you're a fan of the classic movie "The Sandlot."
Rowdy: If your dog is known for being rowdy when out hunting, this is another great choice.
More Unique Dog Names
If all those names were too typical for you, here are some names that are new and unique!
Neptune: Neptune is the god of the sea, so it is perfect for any dog that can't get enough of the water.
Artemis: Another nod to mythology, Artemis is the Greek goddess of the hunt, so perfect if you have a female hunting dog that you want to give a meaningful name to.
Troy: Troy comes from the Trojan army, which was one of the most powerful armies in history, perfect for tough, powerful dogs.
Dixie: If you're from the South and want to give your dog some southern charm, Dixie is a great choice.
Let us know what your favorite hunting dog names are!