Gift Ideas for Labrador Lovers
Dec 24, 2019
Fun Dog Stuff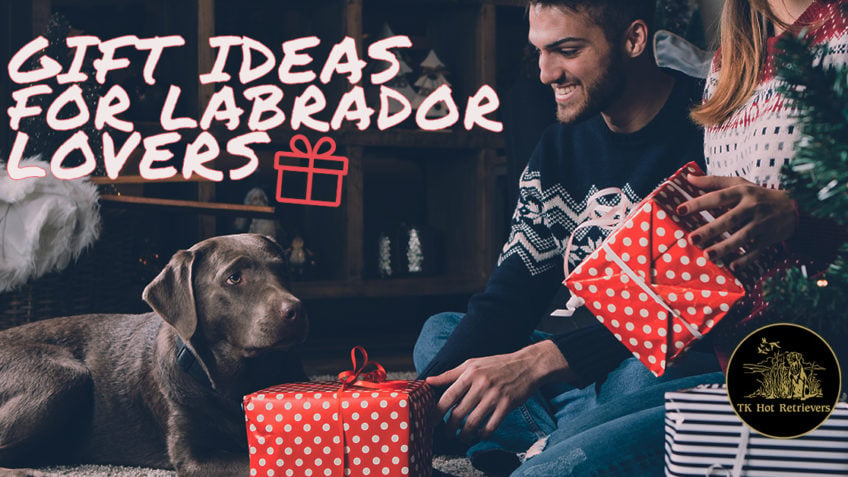 Labrador Retrievers are smart and playful pups that make for loyal companions. Many people recommend their breed for first-time dog owners due to their easy trainability and the abundance of love and affection they provide. After all of that, it shouldn't come as a surprise that they're also one of the most popular breeds in America. Which is why it's safe to say that you probably know at least one friend or family member that would be more than pleased to receive a Lab themed gift – or maybe you even want one for yourself! For all those Labrador lovers out there, these gifts are for you.
Labrador Ornament
Now that the holiday season is here, it's a perfect time to festive Lab ornament that definitely deserves a shinning spot on your tree.
Labrador Cookie Cutter
Whether you're making cookies for yourself or dog biscuits for your furry friend, a Labrador shaped cookie cutter will not only get the job done but get it done in style.
Labrador Wine Glass or Coffee Mug
A lot of people use custom glasses and mugs to express their personalities in different ways. With a lab-themed 11-ounce coffee mug or a laser-etched wine glass, you'll definitely be sending a message to those around you about where your heart lies.
Labrador Succulent Desk Planter
If you're looking to add a small accent piece to your desk or home, this adorable pup planter will do just the trick. You can use this lab look-alike for small succulents or even air plants.
Labrador Fridge Magnet
If you're a Lab owner, you probably know how food motivated this canine companion can be. Which is why an "I ate it" fridge magnet proudly displaying a labrador is so fitting.
Labrador Dinner Plate
This beautiful 11-inch Woodland Labrador Retriever Bone China Plate is perfect for anyone who collects china or Lab-themed items. Not only are they high-quality china plates with stunning color, but they're also dishwasher safe!
"Lab" Tested Window Sticker
Who wants to go for a ride? You sure bet your Lab does! This punny "Lab Tested" vehicle sticker will not only get a laugh out of you but anyone else who sees in on the road as well.
Science-Themed Labrador Socks
These quirky, yet hilariously adorable, "Science Lab" socks are great for Labrador lovers who may also enjoy theories of science – or even just a clever pun.
Black Lab Wall Art
If you're looking for more of a contemporary or artistic themed Labrador gift, then this might be the perfect piece for you. This vintage-inspired Black Lab Wall Art comes in several different sizes and perfectly captures the adventurous and water-loving spirit that Labs possess.
It's hard not to love Labrador Retrievers, which is why these gifts are great for those who own a furry friend and maybe even those who don't as well. Share your Labrador love with the world with these gorgeous and funny gifts this year!