Protective Goggles for Hunting Dogs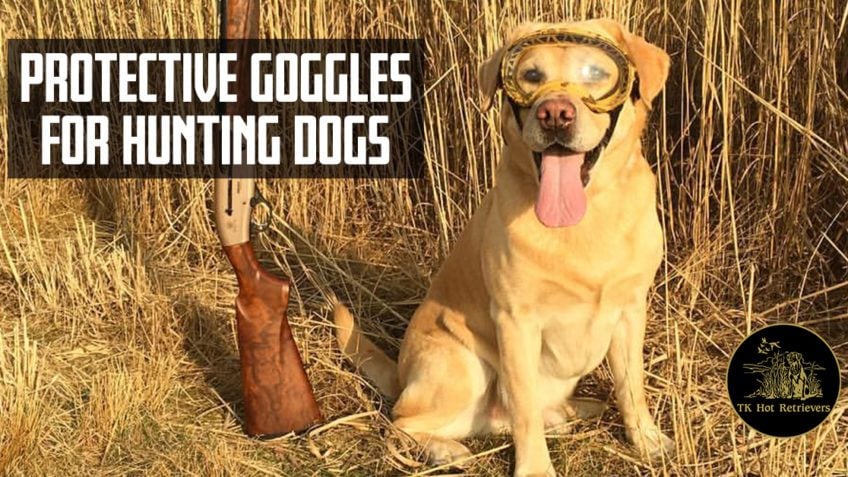 Your dog may hate wearing any clothing items and you may feel silly toting a pup decked out in what looks like a cool accessory. However, these new Rex Specs dog goggles are very important for keeping your pup's eyes protected when hunting, and they might score a few fashion points while you're at it! Check out the following benefits of dog goggles and consider purchasing a pair for your pup.
Sun Protection
Sometimes referred to as "Doggles," dog goggles can offer protection from the sun while your dog roams the outdoors. Goggles with tinted lenses can reduce UV light and offer sun protection to dogs affected by Pannus, dry eyes, and light sensitivity. Perfect for long days hunting in the sun with your dog!
Eye Protection
Often used by the US military, dog goggles are an extremely effective way to protect your dog's eyes from any loose debris, wind, sand, rocks, or bugs. Hunting areas can have some rough terrain and the weather is often far from ideal. Dog goggles are a safe way to ensure that your pup's eyes will stay protected through any rough encounters or conditions. Plus, they can feel like the Navy Seal dog from the famous Navy Seal Team Six while accompanying you on your hunts!
Designed for any Condition
Dog goggles are designed with your pup's comfort in mind. Flexible and foam-padded, they fit snugly against your dog's face. The lenses are shatterproof and anti-fog, so your dog will maintain perfect vision on foggy hunts. Complete with adjustable head and chin straps, dog goggles are perfect for dogs of every shape and size.
By combining style and function, dog goggles are a trustworthy way to keep your dog's eyes protected and your pup happy! Be sure to grab a pair before your next hunting trip.