Hunting Dog Gift Ideas
Dec 14, 2018
Fun Dog Stuff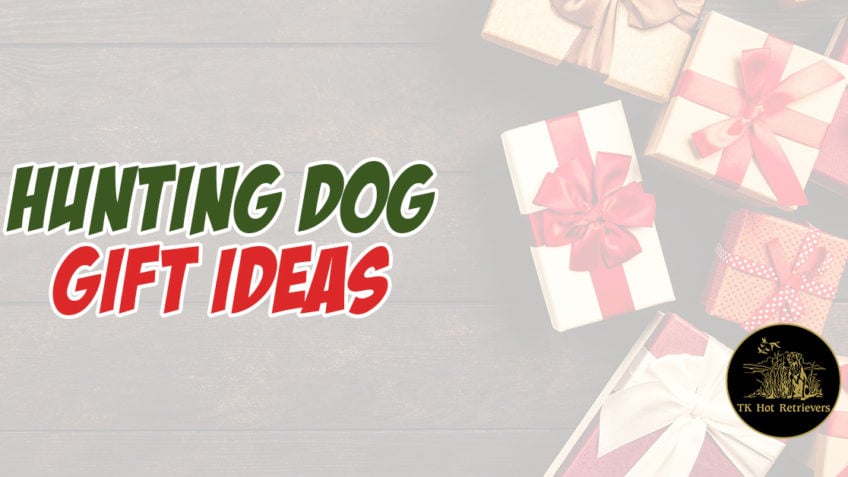 Your favorite hunting dog sure puts in the work out in the field, so be sure to treat them right this holiday season! Pick out one or two of these gifts that are sure to be on every hunting dog's wish list this year!
Dog Boots
Your dog's paws can get sliced up, cold, and sore from long hunting days. Dog boots are designed to keep their paws snug and safe! Weather-proof and designed to grip onto slippery terrain, your dog will sure appreciate the extra help leading the pack. For more tips on protecting your dog's paws while hunting, check out our tips here!
Dog First-Aid Kit
While you should always bring a doggy first-aid kit along on your hunts, the holidays are a great time to stock up on supplies that you might have used on previous excursions. Your dog may not seem too enthused about new bandages or antibiotic sprays, but they sure will appreciate it if they ever need it out in the wilderness!
Flying Green Duck Toy
Perfect for keeping your hunting dog alert and in shape, this flying duck toy is a crowd favorite among hunters and dogs alike! Waterproof, chew resistant, and complete with a bungee system to make the duck really fly, your dog will be busy for hours. Bring it along on hunts to stop and have a little fun every so often.
Dog Bed
After long hunts, your dog will likely be very sore and tired. This holiday season, gift them this plush orthopedic comfort bed to reward your dog for all of their hard work! Even on nights when you're not hunting, your dog deserves a good night's sleep.
Collapsible Dog Bowl
A collapsible dog bowl is light, flexible, and easy to bring with you on hunting trips. Your dog's continued hydration is extremely important during long hunts, so don't forget to bring your collapsible dog bowl along for the ride. Your dog will greatly appreciate it!
Whether practical or entertaining, these gifts will make your hunting dog feel extra appreciated this holiday season. Be sure to snag one or two before the holidays have passed!