Does My Labrador Need a Waterproof Collar?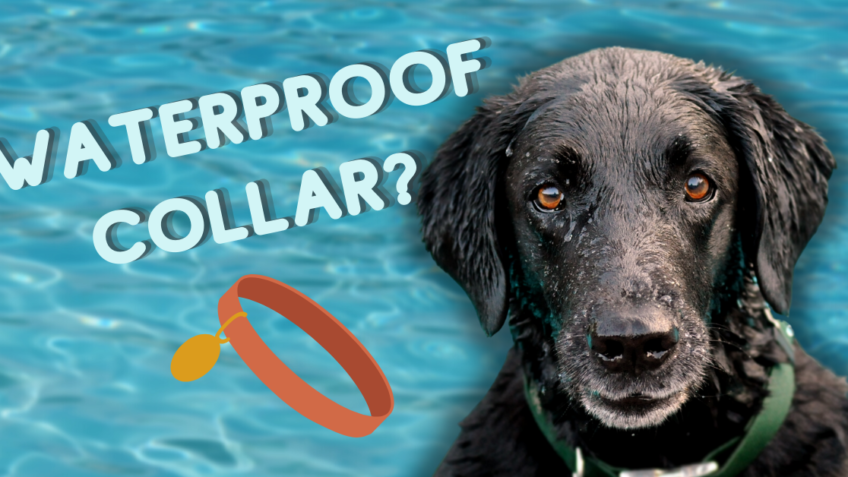 If your pooch loves to go for a swim then you know the struggle of dealing with smelly, dirty dog collars. Cleaning and maintaining these collars can be a tedious pain. Waterproof collars will prevent smells from lingering and increase the longevity of the collar.
Why a Waterproof Collar?
Waterproof collars are hygienic because you can easily wipe them clean or toss them in the washing machine. Additionally, they are sturdy while still being comfortable for your four-legged friend.
Waterproof collars are commonly made with BioThane. This material is non-toxic to your pooch. Additionally, it won't harbor any bacteria which can be bad for your dog. Non-waterproof collars can commonly hold types of bacteria that can harm your dog and cause infection and disease. Waterproof collars give you more assurance that your dog will stay happy and healthy.
If you have a good waterproof collar you can spend more time keeping your furry friend clean, groomed, and always looking stylish. Here are some tips for bathing and grooming your lab.
What is a Good Waterproof Collar?
Collars made from either Neoprene or BioThane are great waterproof options. Neoprene is a synthetic rubber that is commonly used in products such as wetsuits and pool toys. This material will not absorb as much water and keep your pup drier. BioThane is also very water-resistant and durable. It will not absorb much water either and will last quite a while.
If your companion is an avid swimmer then you should consider investing in a waterproof collar. Not only will it make cleaning easier but it will keep dangerous bacteria away. Even if your dog is not much of a swimmer, waterproof collars are very durable and will last you and your furry friend a long time. They also come in lots of fun colors and patterns that you and your pup will love!